I have taken to (a slight stretch as I have done this precisely once) having my whiskey in a wine glass. It is more sophisticated, a kind of country, authentic chic.
That is one way to phrase this situation.
Another way is to say I am sipping whiskey in a wine glass (because its clean), huddled in a quilt, hair on head (and everywhere for that matter): wild and free, doing life admin and intermittently watching awful-but-yet-oh-so-good cheesy hallmark Christmas movies!
Its predictable and easy watching. It is all medicinal I am sure.
But it is all in the framing isn't it? All in the picture it portrays.
This season I feel a bit dulled. I don't know if its the pandemic, my anxiety, lack of cash to splurge and buy new stationary and boots (which truly marks the start of a new academic year) Or probably a combination of it all. I have felt less out there, more under wraps hiding from uncertainty.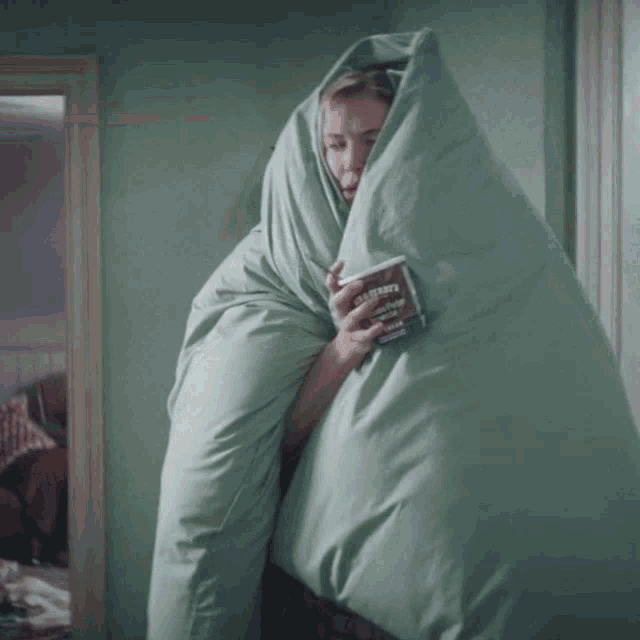 But then I found 'Lily and Dash', and I was drawn in. It's a young adults Christmassy series for Netflix, directed by Fred Savage (yes Kevin from the Wonder Years) and one of the producers is Nick Jonas (so of course it includes an obligatory Jonas brothers gig) It is about two young people finding connection through leaving each other messages in a notebook and setting each other challenges. Perhaps a creative way to interact under lockdown with friends? BRING BACK SNAIL MAIL
Anyhow I have digressed…but here's the thing, this cheesy rom com is about taking risks (and finding love, trust blah blah blah). The best bit by far for me was Lily going to a club for the first time and dancing, not only is she petrified that she won't fit in (subtext for most teen rom coms, and teens everywhere) but also she knows she is different. Her dance scene, made me so nostalgic for my youth. I used to love throwing my body around a room (in a stylish manner) at parties in the rugby club, granted I was slightly under the influence, but you know I would have done it sober, because I have always loved to dance. Sure in this series its a very hip drag club with a jewish punk band, whereas my experience was a cheesy disco definitely wearing something from either New Look/River Island or Topshop (before online shopping, although not before clothing catalogues but my parents did not approve of their sneaky ways of getting you to buy).
Lily just goes crazy, there is a conga…it is bloody wonderful.
But guys I noticed something in the character that I had in bucketfuls at one time, a spark of courage. She was being brave, she was 17 and doing a hard thing, just throwing her body out there.
I don't do many hard things. Well not risky things. Things that push you a bit. Make your stomach flip and you get goosebumps. I mean I wipe a 3 years olds bum and that does make my stomach flip, but not in the right way!
So how do I get brave again? Am I still that same person covered in layers of comfortable clothing, wipes and a thick layer of concealer. Or has that person evolved into…well this?
In one of its more 'deep moments' and these are fleeting, Lily schools Dash on the roots of the magical term 'abracadabra' sharing that it is from the Aramaic phrase avra kehdabra meaning 'I will create as I speak'.
It leads me to realise I am always changing, I can be creating/building the person I want to be with how I live my life.
But I will be honest everyone wants/needs a boost-it is super helpful if someone says 'I see you are good at this…wow you are naturally very brave, kind, calm'
So imagine my joy when that prophetic insight came through the sacred word of a Buzz feed quiz about which Schitts Creek character are you most like. Here is said quiz if you are keen:
If you haven't watched Schitts Creek, I highly recommend, its essentially about a wealthy family who lose their fortune all except the deeds to a town (Schitts Creek) that the father bought as a joke. Apparently it was written on the thought line of 'Would the Kardashians still be the Kardashians if they had no money?' It is VERY FUNNY but you did have to give it a little time.
So I did the quiz, I often get the middle character..you know the interesting enough you know their name but not a main part. So imagine my joy when I got Moira (played by the incredible Katherine O'Hara)
She is a QWEEN! She has the best wardrobe, and lines. But she also doesn't give af.
So emboldened by my Moira spirit…which I like to think is also influenced by the legendary newsreader Moira Stuart. I will tell you the hard thing for me that is going on.
I am waiting to hear if I got a job I interviewed for, and guys I am bricking it. For lots of reasons; I would quite like the job, but also I thought the interview went well and I am terrified I misread that situation. I am so nervous that my gut is getting it wrong…what if I can't trust my gut.
I want to be confident and courageous, I want to fake it until I make it-but I seem to have forgotten how. Now I appreciate that you can not get a job for a lot of reasons but when that happens a few times it changes you. I know so many incredibly confident, kick ass women who have worked mighty hard to get where they are-but also they often (not always) have a story of someone seeing their strengths in them and encouraging them. I have a lot of cheerleaders in my life, thank you if you are one of them.
But I miss that gut feeling of I am smashing this! Is that arrogance? Or over confidence? Maybe, but it is helpful in getting yourself out there.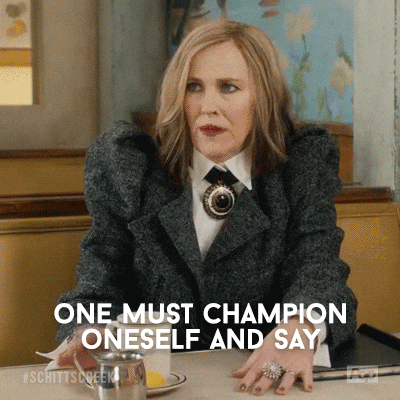 All of us have something to say, great opinions and advice to give but sometimes only the walls hear them. This kinda sucks.
Anyway my hard thing was not simply going for this job, but letting you know that I may not get it. Between having my girls I interviewed for 5 jobs; if I am honest I was more than qualified for these roles, I didn't get any of them (one I opted out of). I was embarrassed, especially as some of them were with ex colleagues and peers.
I may not get this job, but I can still choose to keep being brave and doing hard things. I can still harness my inner Moira Rose!
Also because its winter here are my top tips;
light a lot of candles (not too many around small children)
make a few small gifts or buy local or from ebay (don't break the bank, save your pennies and the earth) and make/buy something for you. This year it is absolutely ok to do less!
get some nature indoors-ivy, mistletoe, rosemary, sprigs of holly, dry orange slices and pine cones. Smell winter as much as possible!
Watch your fave christmas movies whether thats Die Hard (Mikes), Muppet Christmas carol, Merry Madagascar (an absolute belter), Christmas on the square (Dolly Partons Netflix Christmas movie), Nativity, Elf, Home Alone or any of those Hallmark beauties and believe me there are lots.
walk at sunset or sunrise
make gingerbread
don't stress about lists, do what you can, when you can and then have a mulled drink!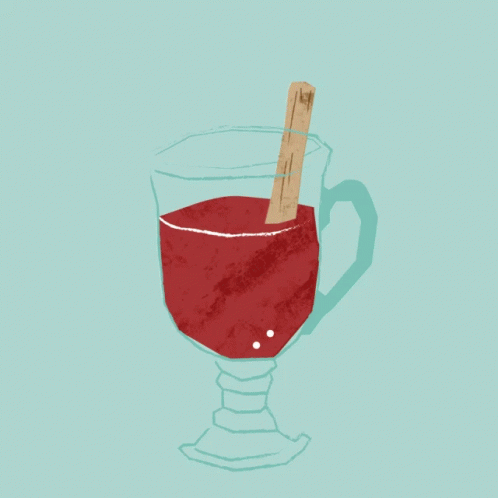 In between Christmas and New Year make ice lanterns
Connect with others, make outside decorations, jazz up your windows, carol in your street. Flip me breakdance in your street if you want to (not in the road though unless its safe-Safety first!)Don't be alone.
That is it…Be Brave and Merry in the next few weeks.
Disclaimer: I will probably write another blogpost before Christmas but thought I would give some top tips now.