What an absolute nightmare…
Firstly there's the finding one-scrolling job adverts is possibly the most depressing thing and akin to grazing your knee at the beginning of a winter hockey lesson outside and then having to keep going for a whole  hour whilst the shin pad rides up on your frozen legs and presses on the graze. It feels so much worse than it looks. And when you feel light relief is on it way and you might be able to sit on the sidelines nursing said graze-instead you end up the goalie with more padding than the Michelin man and bloody hard pucs flying at your face-and the graze still kills.
Yup thats how job hunting feels for me. It makes you feel shit about yourself, and then glory of glories a job comes up that you actually want, and then you see it is based in Hull (no offence Hull but I don't have plans on living or working there) or it has this line in the advert 'a great way to get experience in this field' which mean you will be paid pennies.
For those of you in Bristol, I highly recommend Hannah's Bristol Job Club  if you're on Facebook-as that does at least take some of the sting out, and provide you with a little community for this irksome world of seeking employment.
Mainly for me-I just don't know what to do. Somebody pay me to just do some basic admin (regular weekday hours) and then you can see my potential and help me set up a career for myself. The feelings of reward you will get from helping out a mum in her 30s who has no control over her fringe/sugar intake/life will be indescribable.
Here is what I can bring to you and your business:
Laughs-I can be bloomin hilarious, and can brighten up your Mondays with tales of how I got myself in awkward scenarios.
Basic admin-I don't want to underplay it because you know I grew up in the era of key skills being taught and also I got taught how to move a digital turtle around a spectrum screen! I guess in more recent times I have managed to get myself through higher education not just relying on powerpoint and word. But realistically if a job does require extensive knowledge of Excel-I will be youtubing it all for the first week-but thats what everyone is doing right?!
I am friendly and fairly confident-sometimes too much of both, but I am a work in progress.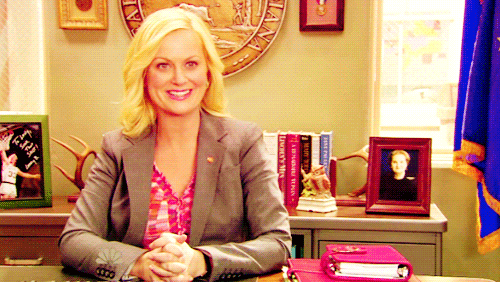 I know people. Not in a scary way, but I may be able to find someone who knows those people. That is probably my greatest strength-not the scary people knowledge, the networking in general.
I tend to get passionate about what I am doing and give everything 100%. This has included me following around a 'suspected antiques thief' around a devonshire coastal town. It was the wrong person-but we did catch the right guy in the end-he foolishly returned to the scene of the crime, the lure of the arcade machines next door was too much! I have travelled to do public speaking-albeit only in Europe and always economy..never mind ey! A girl can dream!
So there you go…what's wrong with me? I mean I have occasionally not shown my best side in interviews  as I have previously blogged about. However, It is truly baffling some business hasn't snapped this up already, and to think some have turned me down?!
I never really had this stage before in my life-I mean I have had brief stints of unemployment, but it never crossed my mind that it would be a long season. I have always felt pretty confident at what I can bring to a project.
But having a child…well it kinda messed things up a bit.* It probably would have been sensible to get a job before I got impregnated (wow that just makes me think of textiles…not sure why?!) and then I would return to said job, and no doubt struggle with finding our new rhythm but at least it would be clear what to do. But then again, 'THAT IS NOT LIFE MUM' (Yes I am speaking to my mum in my head). Life is messy and often a bit of a challenge, like getting through PE in year 9! But also like PE in Year 9-when FYI I was on the netball and rounders team-I smashed it, albeit in an unusual and unexpected way but I still did it. (Disclaimer: I was on those school sports teams because there was a severe lack of willing participants, and then more need, rather the skill got me there!)
So Job world-I am gonna smash you. Not sure how yet, but believe me-I will do this. Hats off to all the men and women in my life who are already doing this!
My darling daughter, if you are ever reading this blog-obvs know we love you and wanted you and you make all the balancing life shit (both literal and figurative) worth it. I imagine you are more freaked out by my obsession with crap TV and talking about sex.