Lately I have been thinking a lot about roots and legacy. I feel nostalgia has become a must have accessory to me, like cherry lip balm and hubba bubba in my jeans pocket in the 90s. Maybe it is in part that feeling that you need to know where you've come from, to help get you to where you are going?
I never met either of my biological grandmas, as both my parents' mums died when they were young, and in the last few weeks I have found myself wondering about them a lot. How they felt when they got their first job, tried ice cream for the first time, went out dancing, got married, fell out with friends? I have all these questions about the women they were, the friend they were and I guess lately about the mother they were.
I want to soak up all the information for my daughters, I want them to be inspired by the love of these women. Not because they were extraordinary, because in many ways I am sure they weren't but because they are the roots of them. I am already aware of how similar and different I am to my mum, oh man I have started clapping when I laugh-something teenage me vowed she would never do!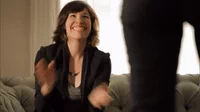 Inspired by a few friends I have tried to do writing most days and have found myself drawn to write about memories of my wider family. The adoration I had, and have, for my very cool 3 older cousins. I remember watching them get ready to go out clubbing in London on New Years Eve in the mid 90s, with glitter eyes, sheer black tops and straightened hair. This next to me who was probably wearing jeans from Debenhams and a Tammy girl top and was going out with her parents and siblings to watch the fireworks!
Or arriving at their house at Christmas watching them put up strings of dried popcorn and cranberries and my aunt having cooked little Swedish ginger snaps. To me, these girls were the epitome of style and grown up life. They had the nose rings, edgy bangs and the big canvases of their art displayed on the walls of their room, listened to Bjork and styled t-shirts with kimonos. I, wrongly, assumed that this knowledge would just come to me when I hit 18.
Alas, a lot of that vital education passed me by, but I did manage to snatch a few strands of wonderfulness from them-one of which was the music and wonder of Dolly Parton and a love for Prairie living.
If you have the time you need to listen to Dolly Parton's America podcast, it is so fascinating.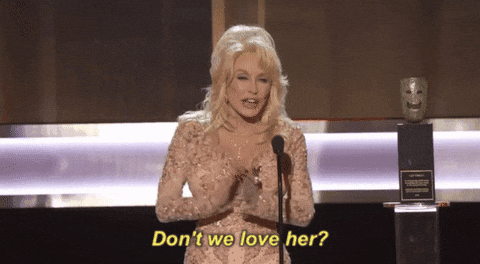 Anyway on the episode entitled 'Tennessee Mountain Home' they discuss that feeling of missing home, and even the idea that we can be homesick for what we have not already left. Sound crazy but also not.
That in a moment, we can have an awareness that this is fleeting and won't last and feel nostalgia for the present that will soon be the past.
Right now, I am watching my neighbours kid do wheelies up and down our road and stuff outside seems almost alien to me. I crave moments with my girls, watching them sleep, hearing them laugh as they get found in the most poorly played versions of hide and seek ever. Don't get me wrong I also crave freedom and independence.
But I have an appetite for homeliness, for family, for familiar.
I miss my home town, the place I knew I would leave at 18 because that was always what was going to happen. Some people stay, lots don't. I guess that's the nature of a small town. But I have always been a big fan of Chard-happy to let you know the great achievements of that place if ever you are interested! (It's important to keep the flag flying high for Chard-when surrounding towns can look down on it!)
Here is a rather 80s sounding and looking video I found on youtube about this wonderful place
But I miss it.
I miss the corn fields where we used to run as kids, the hills leading to the nearby villages that felt like escape. I miss the roads and parks that are filled with memories and people who I went to school, church, youth group, worked at Tesco with (that pretty much covers someone from every family).
I miss the noise of the kids in the primary school nearby, laughing and shouting as they run aimlessly around the school field for 30 mins as if it wasn't the same field they spent every lunch time in. I miss my cat skulking around the edge of the school, having the moral quandary of generally disliking being picked up but also loving being adored by all the school kids. I even miss seeing the gas pipe that ran along the roof of the primary school and had been painted to look like Thomas the Tank Engine.
I miss the sun dancing over leaves and making pretty patterns in my parents kitchen and feeling European and sophisticated for having my coffee ('real coffee' no less-as my mum would say) in the garden, even though I was far from sophisticated in my large PJ bottoms and over sized t-shirt.
I miss going into our town high street and ambling around the few shops they had. I miss being in the pub, and knowing most people in there. I miss doing the sunday night quiz at the Windwhistle and never winning.
I miss strawberry picking in the summer, and Carnival in Autumn.
It makes me sad that I am not there but mainly I am just grateful for it.
For all of this ground, and my family, has made me into who I am, and for all the ways it continues to shape me.
You need your roots.