Do you remember there were times when people used to ask each other quite bluntly 'do you want to be my friend?'
It happened to my 4 year old a few months ago, in a park, in lockdown, in the rain. (An interesting combination for anyone)
She responded how she often responds, looking in the opposite direction, not making eye contact and finding that whole situation very awkward (she is her father's daughter). After 5 mins of this and to the persistence of the 6 year old asking, she changed her mind and threw her whole self into this new friendship. She was delighted by it, so overjoyed that for the rest of the day she kept exclaiming 'I have a new friend'.
Children: they often get it right, there is something so refreshing about the clarity of action that kids often have. Rather than the bizarre dance around small talk and light interaction, just to then suggest shall 'we do this again' without seeming like a desperate overly keen 30 something (which we kinda of all are).
In fear of looking like Kevin from Motherland trying to get on the cool mums table, we end up spending our energy and time desperately trying to avoid looking like a plonker and not actually forming friendships…the particularly sad outcome of this, is that no-one is really caring enough to think about what you look like and we miss out on actually getting to know people. Side note: I do thoroughly recommend watching Motherland and Catastrophe (Sharon Horgan is an absolute genius)
Making friends in your 30s is a ball ache, mainly because its served with a side order of guilt and regret that you don't get to see and spend time with the mates you already have. When time is short, you're absolutely knackered, any investment is being weighed up with other priorities like hygiene, commitment to the box set you are watching (I am currently watching Kim's convenience on Netflix) and other things like taking care of your kids. Time is precious, and the beginning stage of getting to know people is time end energy heavy with low, potentially no, return.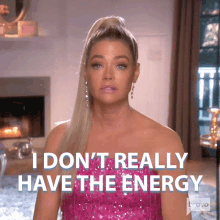 But, alas, lockdown/life has led to a few of my friends reassessing and deciding to move away. They used their lockdown time productively…I did not, I don't even have a pet to show for it-and for that I am deeply ashamed.
So, here I am again, wondering if I should be making new friends…or shaving my legs/doing some exercise/ selling some of the many things we don't need…
It has led me to reflect on the wonder that is Becca, one of my friends who is moving away (not just moving, emigrating…as my husband so gently pointed out: 'she is going the furthest she can from you'…Oz). The first time I remember meeting Becca was at a local park, I was there with a little Faith and she was there with her children…one of whom was a babe in arms-and her kids scooters were decorated. I couldn't quite get my head around it, not only was she there alone with 3 kids but their scooters had tassles-like the girls bike in My Girl. I love a 90s reference, but also deeply wary of Mothers that seem to be bossing at life.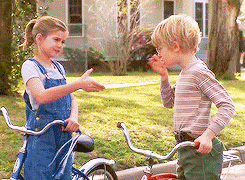 There was Becca, just so chilled and absolutely smashing it, but in a very understated way. Life continually threw us together through playgroups, book clubs and exercise classes (yuck we sound a bit 'mums in surburbia'-thankfully there is too much mess around us for that to be our reality) and I realised she was an absolute gem. So bloody capable and creative, honest and fun loving and she seemed up for being my friend…even after she found out that I was a bit obsessed with being Jewish (I am not Jewish, just have a lotta love for the community), and she is but wasn't as freaked out as maybe she should have been. I mean I am not crazy, just appreciate a culture that celebrates a lot and with food and wine.
She is just up for life, and a good and full life. My moaning and insecurities didn't seem to bring her down or faze her, and she has a genuinely great balance of hearing you and sharing but also enjoying life. In the last few years they have had so much uncertainty, and yet her kids are so grounded and also excited-and after spending time with her I would say that is a natural consequence of being with her.
I should point out she is not dead, she is just moving to Australia because I realise this sounds a bit like a Eulogy. Perth, you are getting a good one here!
But Becca has also taught me the joy of new friendships at different stages in life. That friendships can be ease filled, and bloody brilliant, at whatever time/space/place you find yourselves in.
Also…I am saving for a trip to see you. It might take me a while, but I will get there eventually. Just need to make friends with a pilot/owner of an airline…it's totally fine to target people to be your new mates isn't it? (Asking for a friend obviously)