Here you come again…
Sadly not the queen of country (and my heart) but bloomin C-19 (I feel like making it sound like a droid from Star Wars helps me)
So our 2 year old has tested positive, completely asymptomatic-which means I just have to entertain her in the house for a week. I appreciate that we, so far, are very fortunate that 1) she is generally fine in herself and 2)so far none of the rest of the house have got it.
But flip me…I hate being restricted. And even though this isn't a general lockdown, and actually I may well end up going to work (because who the heck actually knows what we should be doing?!), I just hate the feeling that I am limited and obviously a 2 year old can't be left alone while I swan around.
But now I am returning to write this post, the quarantine is over and we have emerged pretty much unscathed…and yet I am left with that feeling of still being out of things. Someone just asked me what plans I had for the week ahead, and I was initially confused by it…'erm take my 4 year old to school, get to work, little one to nursery…get through the week'.
For me January often feels like a stagnant month, and some of that is, I think, the slowing down for winter. To increase rest and recouperation in the dark months and a GOOD thing. I am spending most of my nights curled up in bed watching Queer Eye season 6, and Yes I do expect you to click your fingers whilst reading that statement (because ifykyk)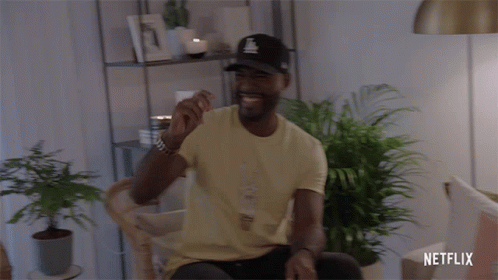 But it is beyond the natural hibernation, it is about not always seeing opportunities in this month. That January has become only about survival, and I am not sure that we aren't missing a trick if we don't see where life abounds in this month.
This is not about productivity, or successfully keeping the few hundred resolutions or a building a 'new you' (because we ain't LEGO) but not missing what is there. The different things that speak life in every season-apparently I use the term 'seasons' a lot. I blame Brambly hedge…those mice are just too aspirational.
So here are some of my January Joys:
1)The good and long conversation with a friend on the phone
2)swimming in the sea
3) the joys of frost and fog
4)Noticing the birds again since putting out bird feeders..and so far not noticing the rats
5) Participating in whatsapp conversations that are not practical but sanity restoring and include lots of GIFs
6)Listening to Radio 2 (esp Rylan or Rev Kate Bottley oh and Sara Cox)
7)A good jumper
8)Celebrating a new baby arriving soon
9)roast potatoes
and for this week I will be encouraging movement not as punishment but stretching out into new things.
Small signs of life.
Also I will celebrate that during quarantine we have started potty training and my husband is making some big changes (incase unclear my 2 yo is potty training and my husbands big changes are not to do with toileting, he has that down)
Also I might invest in screwball scramble…some young people I work with have been talking about it, I loved it in the early 90s and I always have time for the kind of nostalgia! Apparently they have made a screwball scramble 2…how can you improve on 1? If I can budget for it, I may also buy a new jumper and NT membership…who am I kidding I do not have a budget?! Maybe that can be a small win for February, will it be easier in a shorter month?
Also obviously you should watch the Dolly Parton Video…and here I go…